Measuring Your Book Size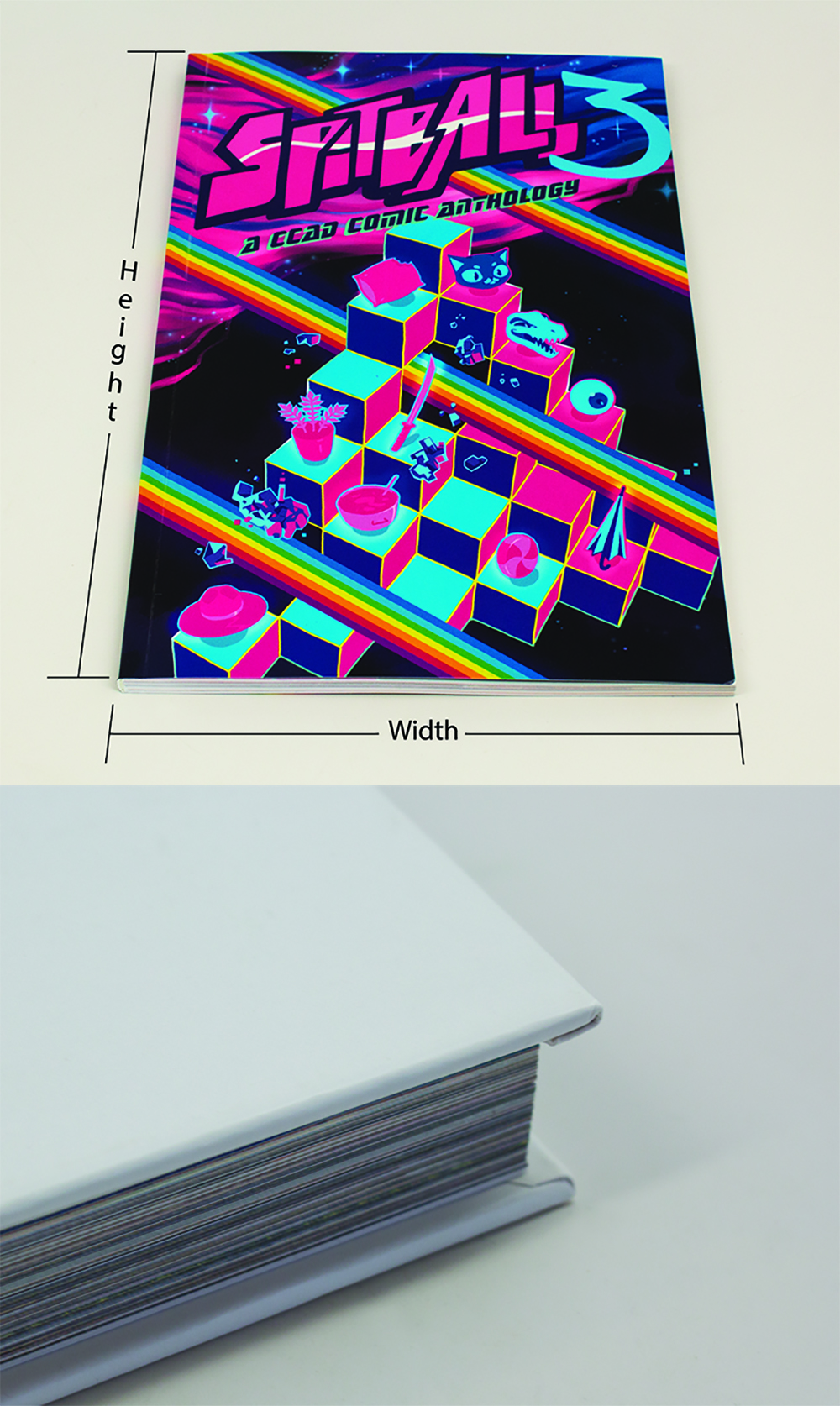 For all projects without a casebound cover, you should measure the size of your book by starting with the width, which is the dimension perpendicular to the spine. Then measure the height, which is the dimension parallel to the spine. Your interior page size will match the cover dimensions of the closed book.
However, for hardcover books, the cover extends past the interior pages at the top, bottom, and non-binding sides. This means that the cover of a 6″ x 9″ hardcover book will be closer to 6.25″ x 9.25″. Hardcover books have a complex binding process that causes the cover overlap.
We base pricing off of the interior page size only, so you do not need to account for the overhang when quoting your casebound book.