Custom Slipcases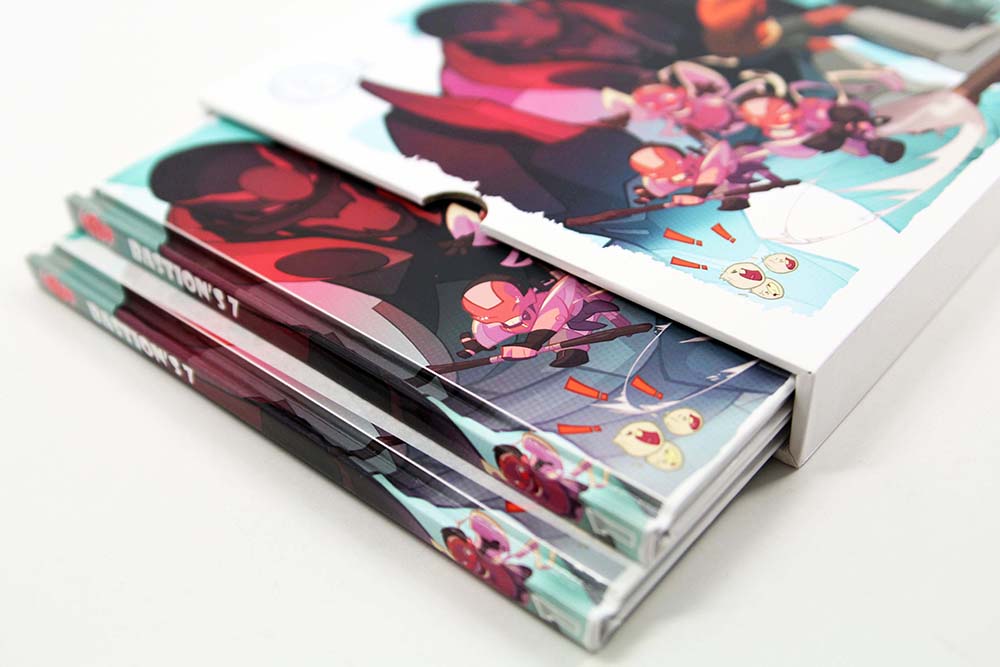 Slipcases not only protect your books from dust, light and damage, but they turn your project into a beautiful display that stands out on any bookshelf.
PrintNinja can handle just about any slipcase size from magazines to DVD's to coffee table books. Because slipcases are so customizable you will need to submit a custom quote for us to determine the best dimensions so your project will fit into your slipcase comfortably. Like our books, we require a minimum run of 250 slipcases.
Important Considerations
Empty slipcases are more likely to become damaged in transit because of the hollow shell shape. To ensure a safer delivery we only print slipcases with your book purchase. We cannot print and ship slipcases without your book inside.
Keep in mind, adding slipcases to your order can increase the amount of room you will need for storage. If you are looking for a warehouse that offers fulfillment, we have your solution.
Pricing
Request pricing for this add-on while locking in your price on our quoting calculator. We'll reach out to you with a custom quote (or questions) within 1 business day of receiving your request.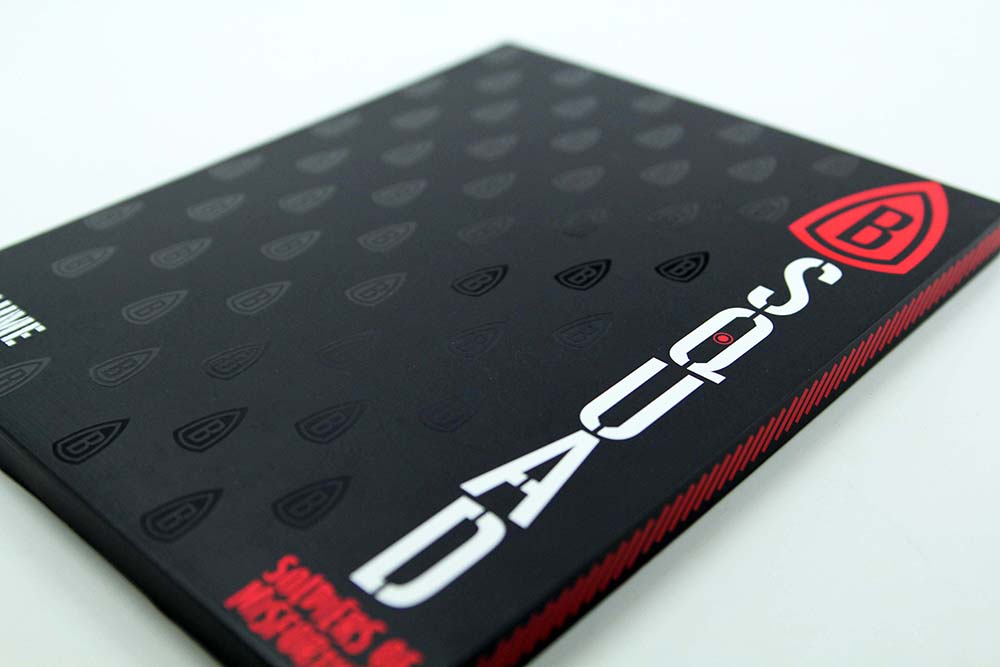 Specialty Features
You can customize your slipcase with any amount of specialty features and graphics of your choice.
Price: Based On Your Order Size
Design Inspiration
Get creative, you do not have to copy your cover image onto the slipcover, however many creators do successfully. B-Squad: Soldiers of Misfortune chose a new design for their slipcover and combined many specialty options to add value to their project: