Choose Offset Printing for Your Calendar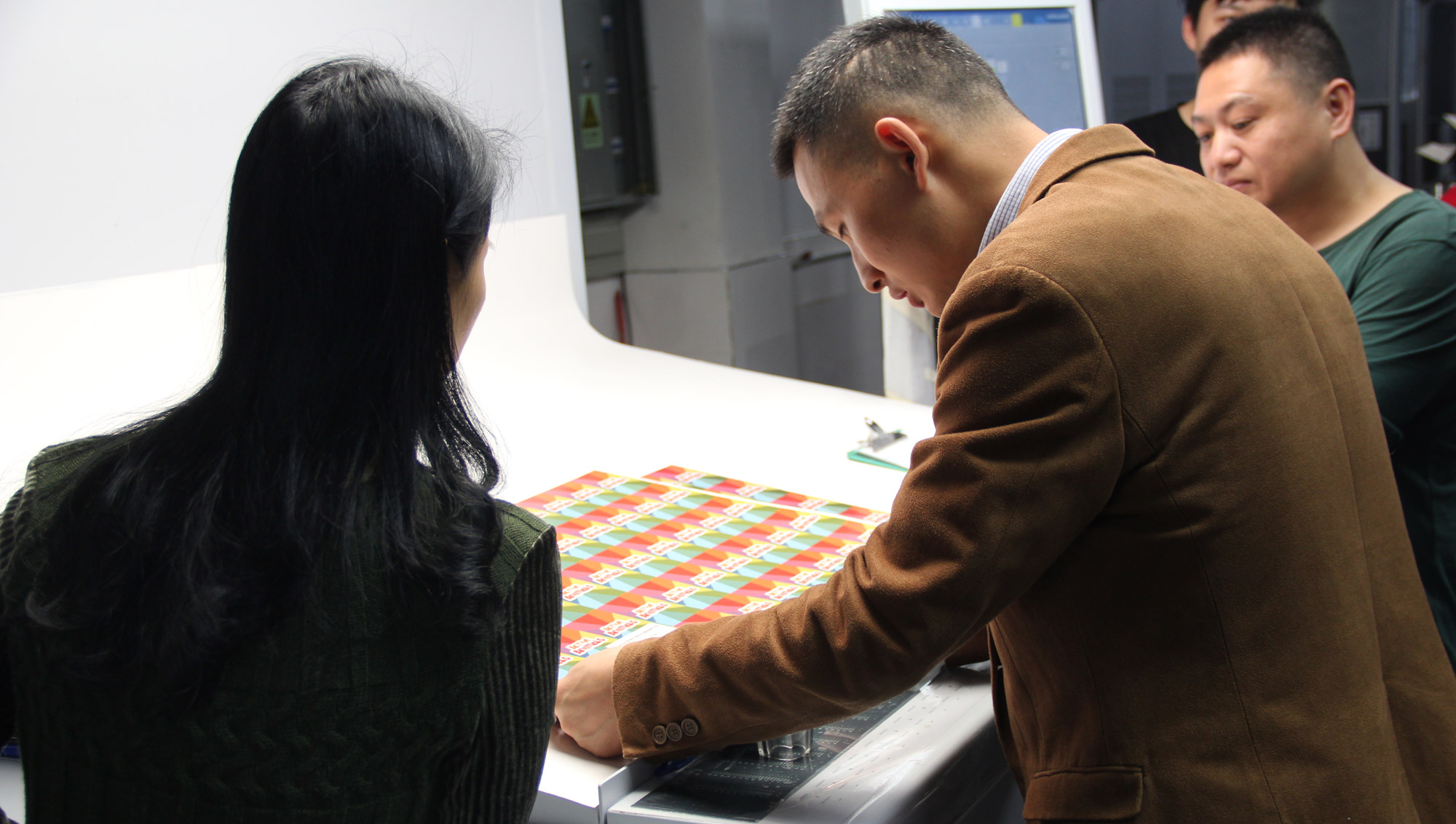 PrintNinja is expert at delivering high-quality work with a wide variety of project types, and custom calendar printing projects are among those that we dedicate ourselves to perfecting. Our process is well-suited for even the most complex prints, and getting the details right is something we pride ourselves on. Whether you're an experienced creator, an artist, or a business working on a unique marketing tool, we know how much effort you've put into the organization of your calendar, and we're prepared to take on your project with the same level of commitment.
Every project we take to press is printed using the offset method. With each unique printing job, this method has proven itself as a superior approach that results in vivid color tones, deep saturation, and greater ink durability. Though the tradeoff is a longer setup time when compared to digital printing, the result is one that will catch the eye of your audience and impressively display your design. Offset printing also leads the way for full customization of each project, allowing for the selection of premium papers, attention-grabbing finishes, and specialty features that can set apart your custom calendar printing.
Our customer service team calls Chicago home and has been in the business of providing custom prints since 2009. Much of the work we do is with indie creators and self-publishers. Our passionate team consists of excited account managers who are eager to support you throughout your journey through press and who work hard to maintain professional standards every step of the way. Working closely with our account managers are our prepress artists who help to ensure your art is ready for printing. From the moment of first inquiry to delivery of your print, you'll find yourself communicating with patient, friendly experts that work hard to hand manage your job and communicate as quickly and transparently as possible. All of this is done to make sure you stay informed every step of the way.
The level of quality and service we provide is also thanks to our hard-working China-based office. Since 2009, we have developed solid partnerships with high-quality, smaller-scale printing companies in the southeast part of the country. Through our experiences working together over the past decade, these partners have become familiar with us and what we require for each project we take to press. These same partners consistently rise up to the challenge of exceeding expectations with each printing project and deliver prints our customers love. Above is an image of Daniel, our China office manager, inspecting the first sheets off of an offset run. We make sure to carry out thorough quality controls and perform ongoing testing on each of our jobs. With this, we are also able to check sizing, finishes, and specialty add-ons that may be requested with your custom calendar.
We are so excited that our efforts have been rewarded with strong testimonials and customer service ratings. Our customers' enthusiasm attests to the fact that we excel at delivering high-quality prints that we would want ourselves. If you are searching for a printing company to take on your custom calendar printing project, click through onto our instant price calculator to get started today. We would also be thrilled to share samples and development resources. In the meantime, take advantage of our detailed help section and give us a call to talk about your project!