Record Jacket Printing Services
Your fans don't get anything tangible with digital downloads, so buck the system and give your biggest supporters something cool.
Old Style Tip-On Record Jacket
Tip-on is our highest quality material and provides a vintage aesthetic.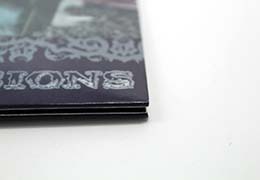 Standard Direct To Board Record Jacket
Direct to board is a thinner material and is used in modern packaging.