Embossing vs Debossing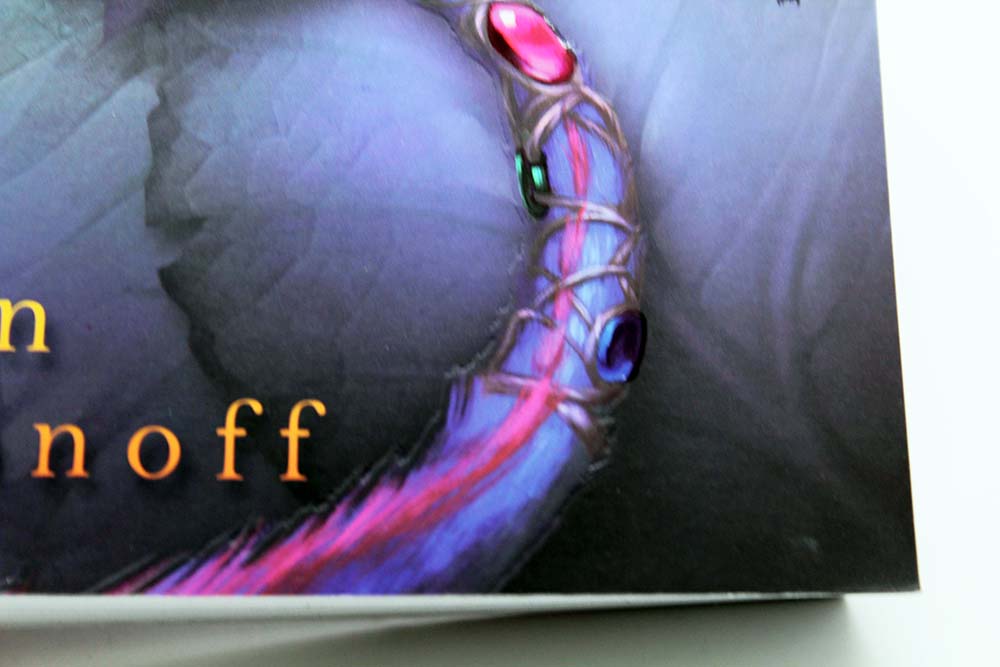 Embossing involves raising parts of a sheet of paper to emphasize certain parts of a design such as the title. Debossing is the opposite, where part of a sheet are lowered to give a 'sunken in' look.
Embossing is accomplished by creating a custom die carved with the image to be embossed. The die is then pressed against the sheet of paper in a machine and the raised areas of the die push the paper away, creating the raised effect. Watch the embossing process in action.
Basic embossing or debossing includes a simple single-level emboss of a size up to 4″ x 4″.  For complex options such as large, multi-level, beveled, or sculptural embossing, please contact us for a custom quote.
Embossing design tips and Eembossing / debossing setup Gguide.
Pricing
Request pricing for this add-on by checking the appropriate box on our quoting calculator. More complex or extensive specialty options can be requested while you lock in your quote.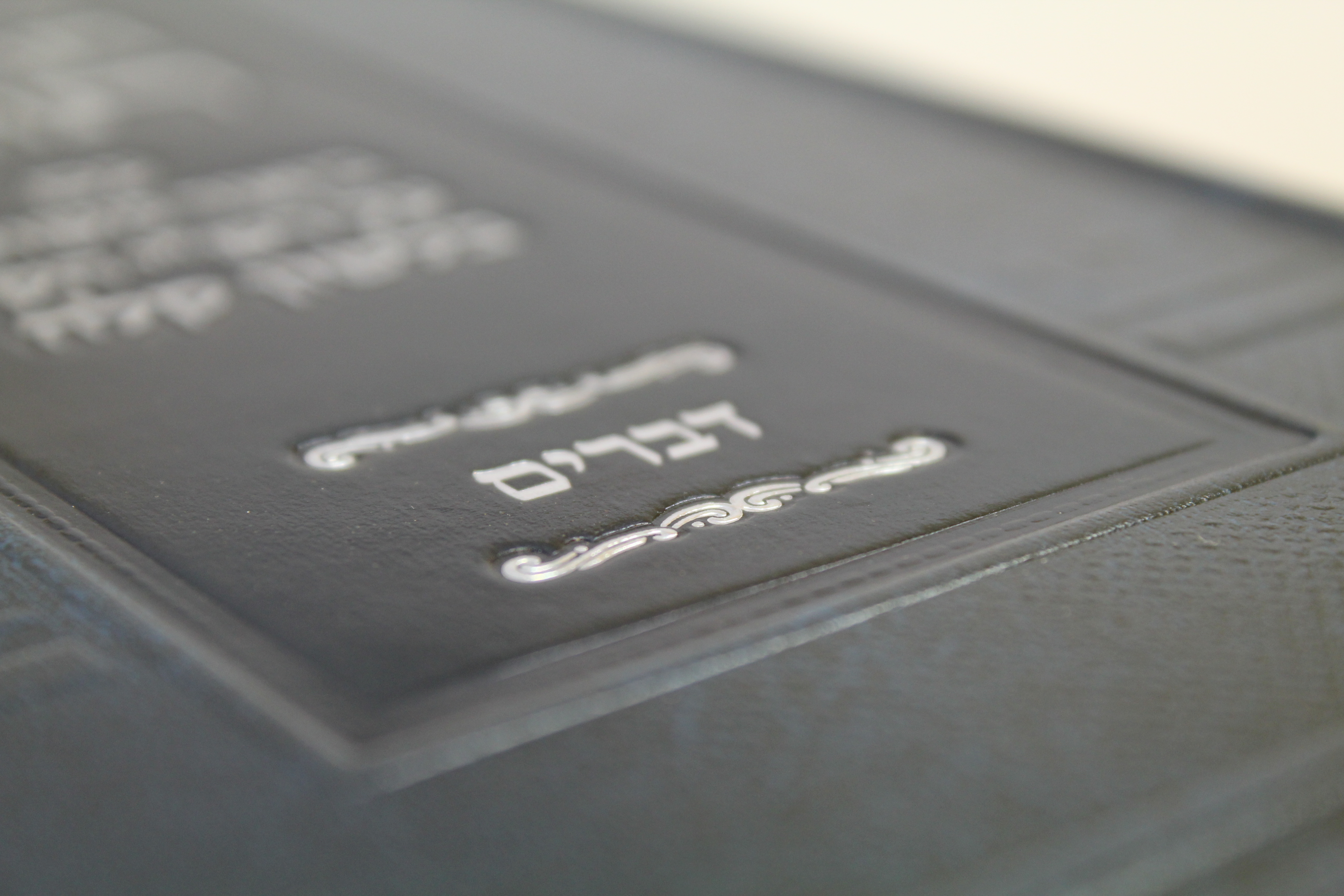 Embossed Hardcover
While embossing is possible on hardcover books as well, the process is slightly different. Instead of raising the embossed area we actually deboss the entire cover except for the area you want embossed. The final result is the same, but your emboss file should be set up as though you were debossing everything else (see the setup guide for more information).