Metallic Ink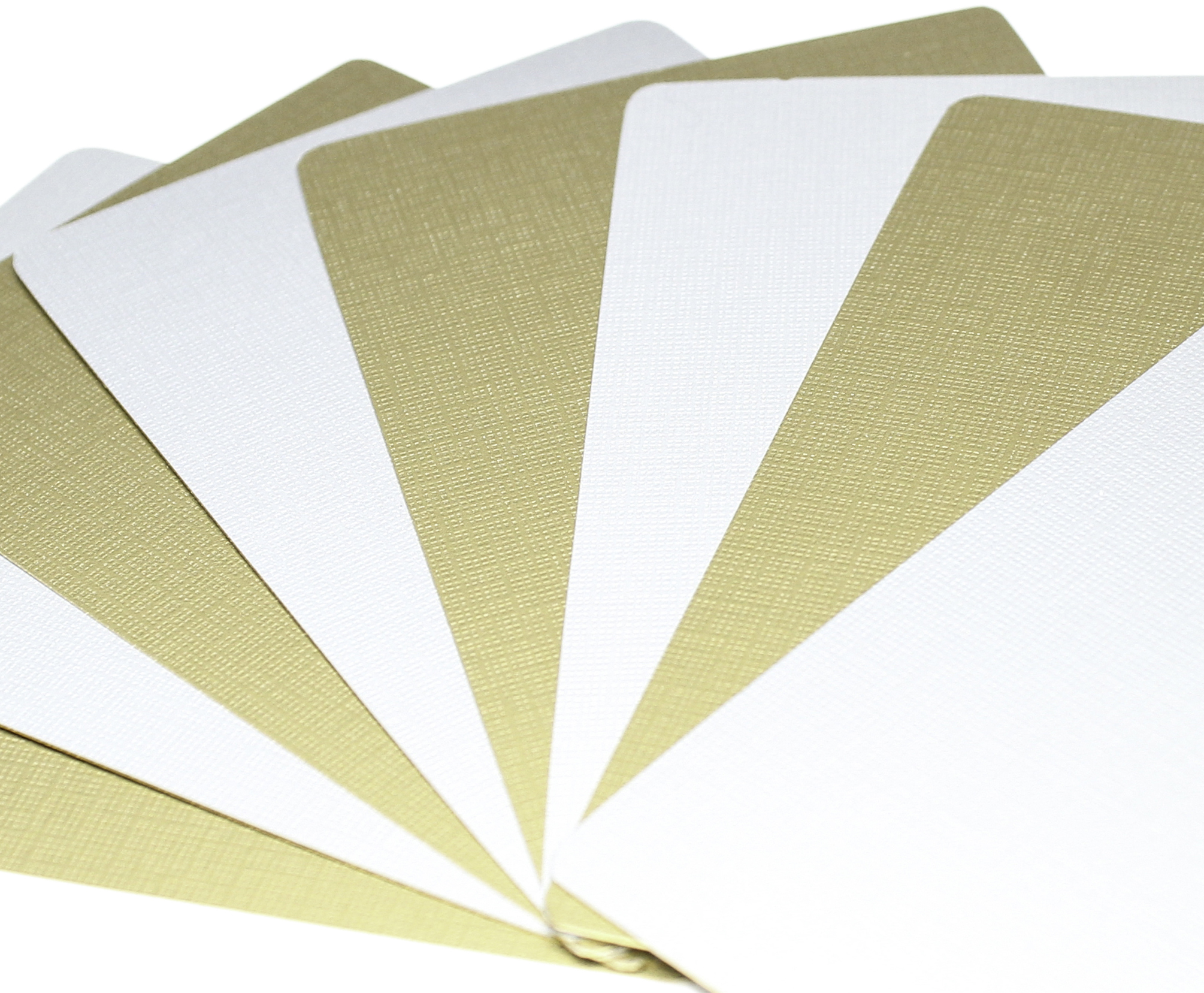 Metallic ink is a spot color – meaning it's a pre-mixed ink that uses one printing plate instead of the four necessary in CMYK. Spot colors, sometimes referred to as the Pantone Matching System (PMS), make it possible to print colors outside of the CMYK spectrum, most noticeably with highlighter or metallic colors.
This specialty option is available with:
Cards
Game Box
Game Board
Tokens
Tiles
Screens
Note Pads
Instruction Booklets
Metallic Ink vs. Foil Stamping
Metallic ink is a pre-mixed pantone color applied to your project during the printing process using the same offset machine. Your ink color of choice is mixed with flakes of metal to provide the shine. While, foil stamping is the process of applying a metallic foil onto your printed paper stock with heat and pressure.
Metallic Ink and Foil Stamping Pros and Cons
Metallic ink produces a more subtle effect because it's applied to your project early in the process and is then covered with finishes (lamination or varnish). Whereas foil stamping has a realistic metallic shine because it's the last thing applied to your printed project. If your card or board game has an intricate design that is prominently metallic, then ink may look better than foil, which may come off as gaudy.
Metallic ink has a vast color spectrum since it's made by mixing any ink color you choose with metal particles (unfortunately, we only offer gold and silver metallic ink). However, we do offer 12 foil stamping colors besides silver and gold – we even have holographic foil options.
Foil stamping works more seamlessly with other specialty options than metallic ink does. Specifically, foil stamping can be applied to textures like debossing and embossing elements. Because metallic ink is made with real flecks of metal, the embossing or debossing would cause the ink to crack.
Foil stamping is more durable than metallic ink in the long run. The metal flecks in the ink have the potential to cause cracking as the product ages.
Metallic ink is often less expensive than foil stamping.
Metallic ink is applied with the printing press and thus works well with small, intricate, detailed designs. Foil stamping requires cutting your design out of foil stock which means thin designs will not be crafted well.