Extra Press Sheets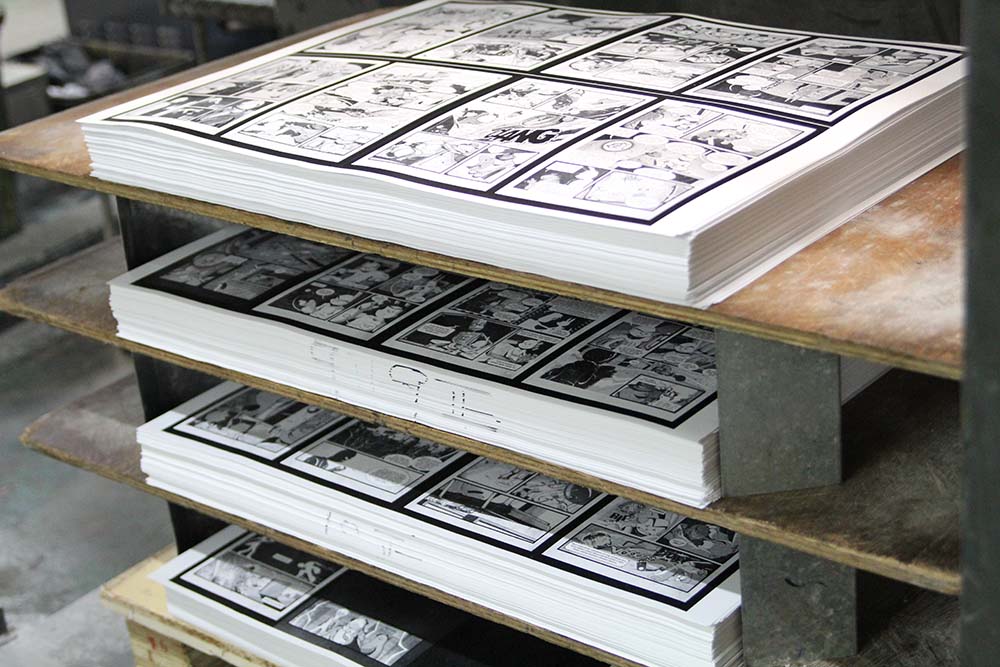 Full, uncut press sheets make a great commemorative gift or Kickstarter reward. We can print extra sheets from your print run and ship them to you separately, so the sheets you receive have the same printing quality as your book. They are also on the same paper stock with the same coating as your fully bound copies. Typical press sheets are 16 pages of a book or 55 cards of a card game.
Unlike physical proofs, since these are set up for your actual print run you cannot choose the individual pages that are on the press sheet.
Pricing
5 press sheets for $100.
Add $50 for every 5 press sheets beyond that.
List this item in our add-on box while locking in your price
on our calculator. We will get back to you with a quote
within 1 business day of receiving your request.