Specialty Paper Options
Choosing the paper stock that will bring your story to life doesn't have to stop at the standard. In addition to our standard paper types, we offer a multitude of specialty paper options, cuts and styles to help your project express its unique personality and stand out in the crowd.
Select a specialty paper option below to learn more.
Custom Edges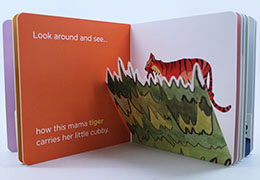 Die Cuts and Flaps
Used for design elements or offer a unique functional feature on your interior pages and book cover.