Accordion Books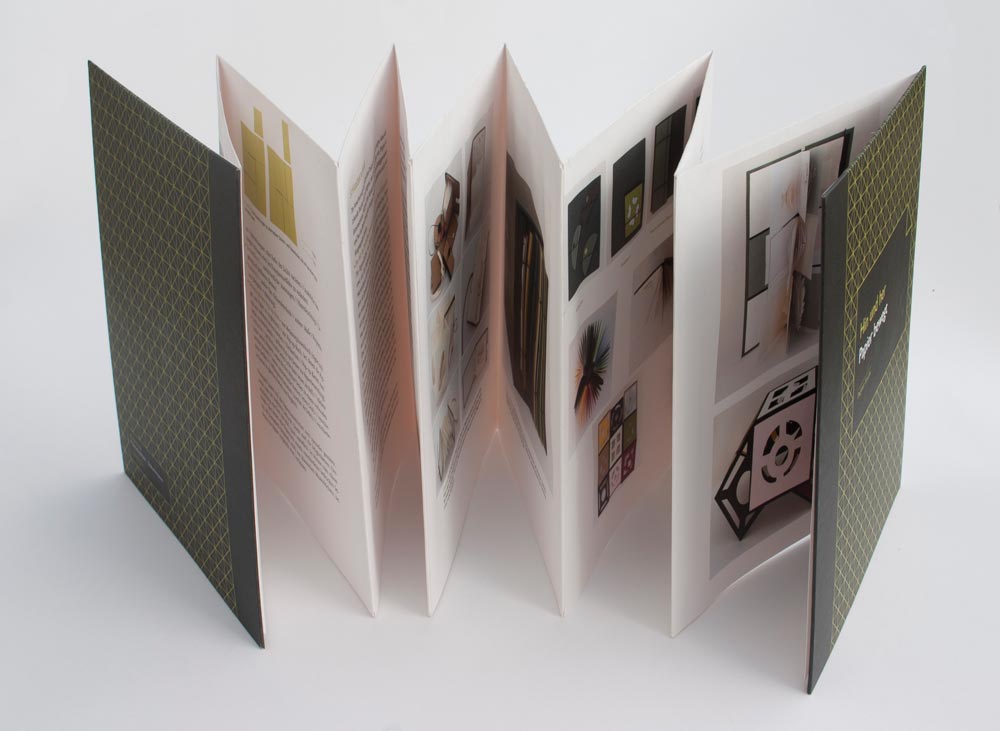 Although we love a good old-fashioned smyth sewn book, we certainly aren't limited to printing books with traditional turned pages. As the name suggests, accordion-style books (or leporello books for you fancy folk) involve printing on elongated pieces of paper that are then glued together at the ends and folded into an accordion-style pleat. The folds alternate between the front and back so the paper stacks nicely on top of itself in its folded state.
Accordion books aren't exclusive to just paper; we can turn a board book into an accordion-style book as well! The only limitation is your own imagination… and also paper stock.
Recommended Material
All of those folds make accordion books more vulnerable than
our traditional book bindings, so we recommend using a paper
stock of at least 105lb text to ensure your book is nice and sturdy.
Pricing:
This style of binding requires a custom quote. Request pricing using our custom price quote form and consult our calculator page to make sure you are providing all the information we need.