Press Setup
All the materials are ready, printing plates have been made, and your job is next up on the press!
Cleaning the Press
First things first, the press must be cleaned from its last use. All printing plates must be uninstalled, and all cylinders, fountains, and rollers cleaned to ensure that the next parent sheet on the press gets a fresh setup.
Many press machines have built-in washing programs for cleaning the three cylinders: impression, plate, and blanket. It's important these three pieces are clean so the alignment is not thrown off by dirt.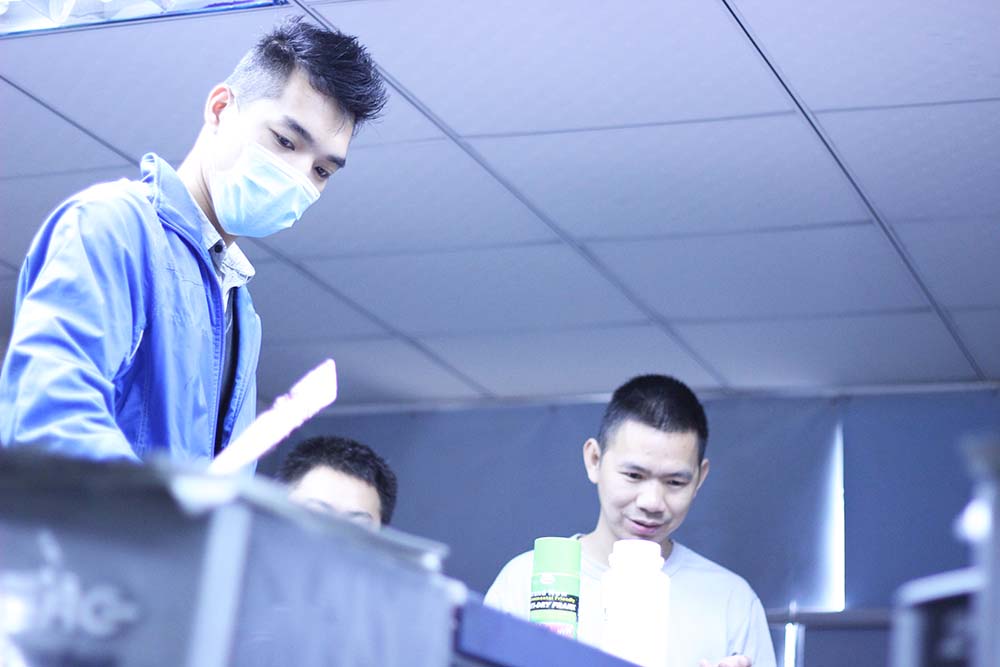 Press operators cleaning the ink and water fountains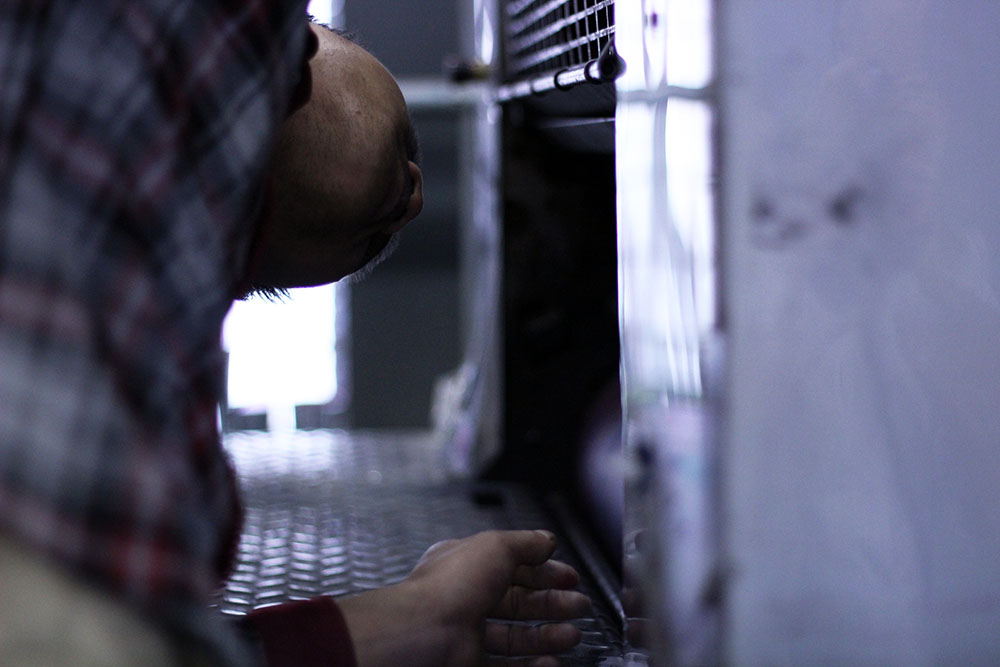 Installing the Plates
Four plates are clamped onto cyclinders inside the press. One plate is used for each color, Cyan, Magenta, Yellow, Black (CMYK). Each time a new parent sheet needs to be printed, four new plates must be mounted into the press. The cost and time involved in these installations is what makes offset printing impractical for very small runs.
Calibrating the Press
The press operator adjusts the press's output using calibration software. The calibration gamut is vast, but the two important elements that are used to set the press's performance are the type of ink and paper. The press operator will adjust the color control using levels, curves and other tools to produce the right color density. Paper thickness and coating are calculated in the software so the absorption of ink is taken into account.
The press is run at a slow speed so the initial sheets that come off the press can be carefully checked for alignment and color against the press operator's proof. This is the time the operator can make adjustments to the press as needed. Once enough sheets have been run so the ink and water flow provide the proper amount of ink for the density and the operator gives their "ok" the press speed is increased to full production speed.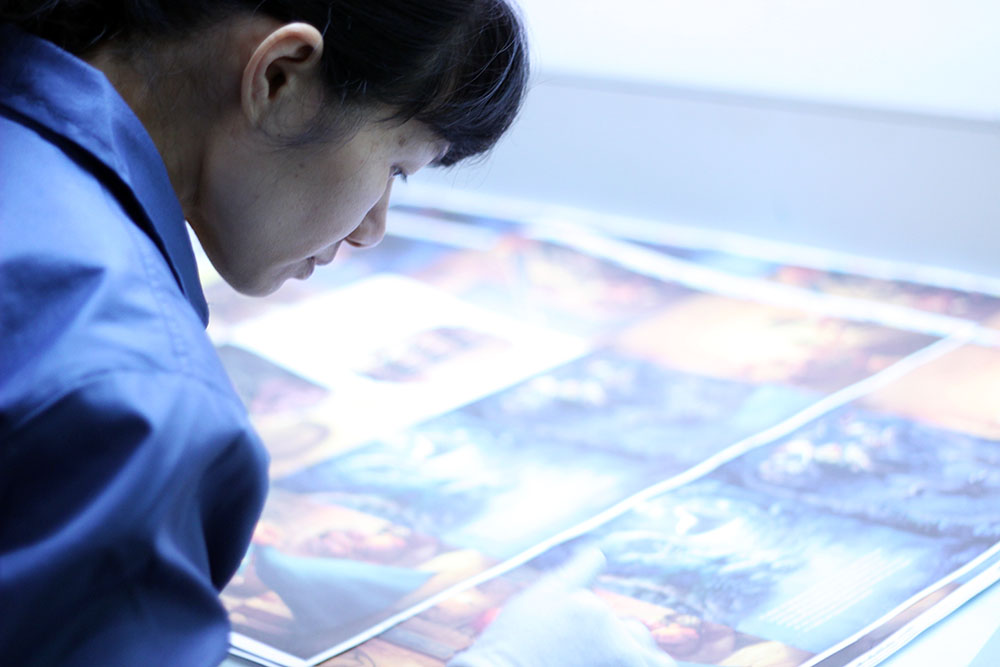 Press operators checking printed sheet against the proof