Workbooks
Workbooks are used to teach/learn while activity books provide entertainment (Sudoku, Cross Words), but both terms are used interchangeably – probably because they both use similar measurements and material. There is one popular workbook feature that's not used for activity books, dry erase pages.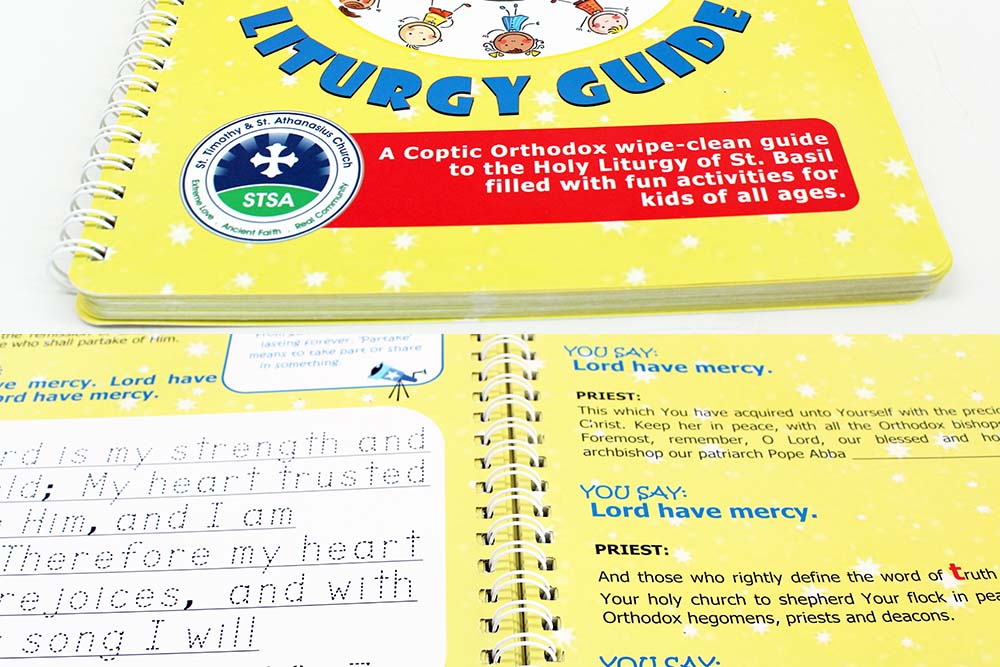 Wire Bound Workbook
Binding: Wire bound
Size: 8.5 inches x 11 inches, photo shows 7 inches x 9.5 inches
Cover Finish: Gloss lamination
Cover Weight: 14pt cover
Interior Paper Weight: 14pt cover

The interior paper has to be thick in order to apply a lamination finish to your interior paper, that finish allows you to use dry erase markers.

Interior Paper Coating: Gloss, double-sided lamination

Double-Sided lamination adds a dry erase board effect for reuse.