Rewards to Offer your Kickstarter Backers
If you take a look at the most successful table top game campaigns on Kickstarter, you'll find most have just a handful of highly curated reward tiers. Keeping reward options low-cost, low-maintenance, and relevant to your Kickstarter campaign requires a great deal of preparation and thinking. Luckily, we have some reward tips to help you in your planning.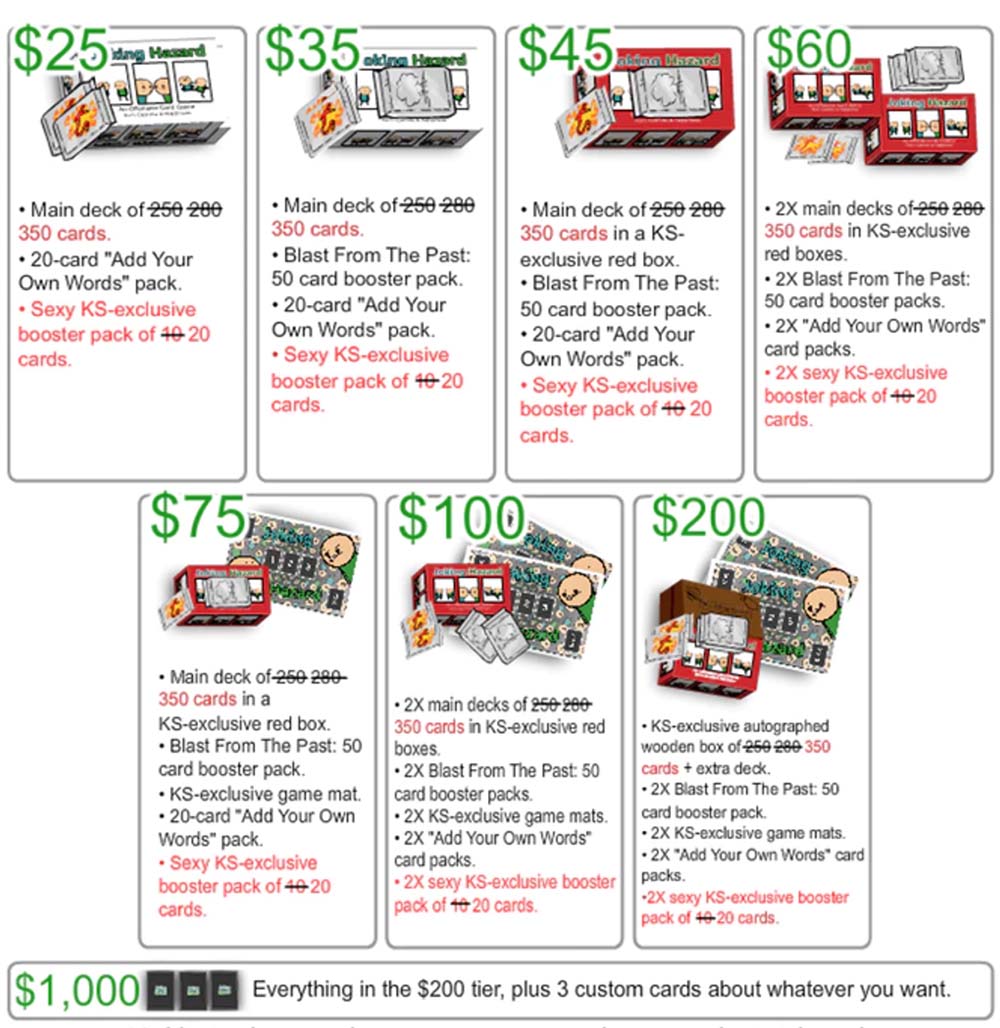 What to Consider When Choosing Rewards
It's very tempting to come up with tons of items, t-shirts, patches, buttons, stickers, posters, (are bobble-heads still a thing?), adding them one by one in new tiers. Suddenly you have a list of reward tiers that runs longer than your campaign's description.
Slow down, chill out, simplify. Great Kickstarter rewards are directly related to the purpose of your kickstarter, and add few extra costs to your campaign.
Product Cost
Research the cost of any rewards you'd like to produce and build that cost into the reward tier. Keep in mind that producing small quantities of merchandise will have a higher per-item price tag…though producing larger quantities to keep the costs low may result in having boxes and boxes of leftover incentives.
Shipping
How will your reward items change your shipping costs to your game (mugs are heavy, clunky, fragile, and probably have nothing to do with your game, right)? Will you need to purchase additional packing materials just for your reward?
We've heard many horror stories of creators who forgot to consider how much space they had in their shipping boxes and had to send two packages to the same address! Cut down on shipping by including rewards that can be packaged inside your game box or printed on top (i.e. glow-in-the-dark ink).
Time and Labor
If your rewards are hand-made, like an original drawing, be realistic about the amount of time it will take you to produce them. Original artwork takes time, and energy, and can start to feel like a real chore real fast!
Who Are Your Backers
Most importantly, figure out who you believe your backers will be so you can figure out how to benefit them. Who is supporting you should influence what rewards you choose to offer. Friends, fans, and strangers browsing Kickstarter are each motivated by very different interests, and will react to rewards in different ways.
Kickstarter Reward Ideas
These rewards will keep your shipping cost low and backer excitement high.
1. Gratitude! Some friends will only want to -or be able to- throw in a few bucks to your campaign. Be sure you have a reward that shows your appreciation. Whether it's sending an email, or listing backers on your website or in the instruction book of your game.
This is a perfect $1 tier reward, but don't be afraid to get creative. Viticulture: The Strategic Game of Winemaking made a toast to each $1 backer on video at the end of the project, one sip of win per backer until they toasted everyone.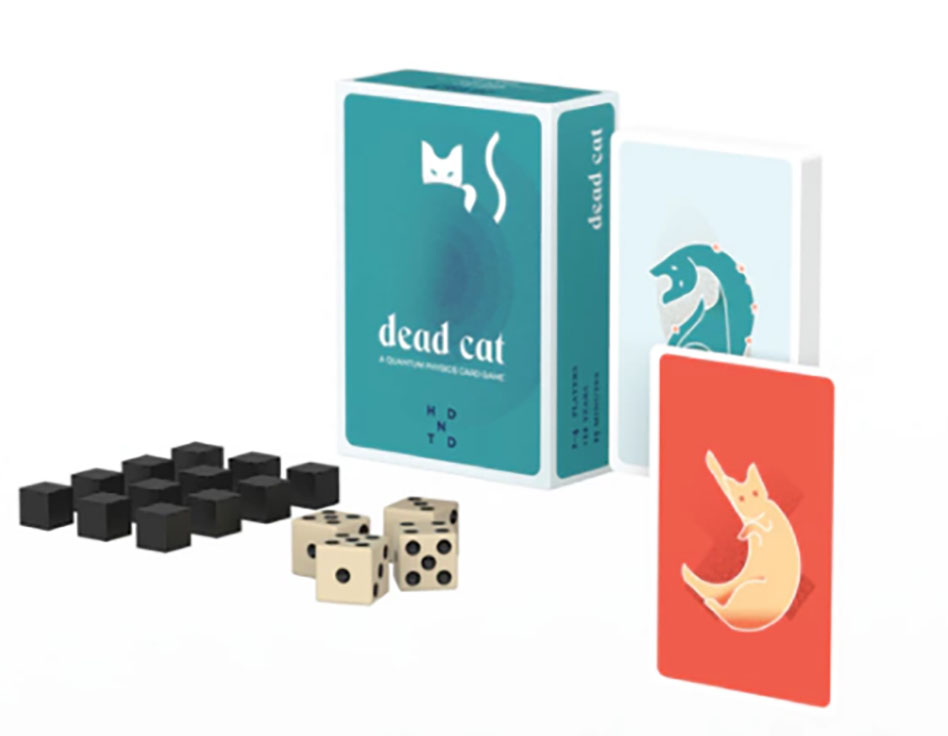 2. Your Game! Your backers are funding your Kickstarter campaign because they believe in your project. Reward their support with the thing they are most excited about!
We've even seen campaigns that offer two games as a reward, so the backer can share one with a friend – Dead Cat: A Quantum Physics Card Game offered this as a $29 reward. Of course, producing variations or expansion components, are great add-ons for higher reward tiers.
3. Access! Not all rewards have to be physical objects. Create a behind-the-scenes blog. Offer exclusive google-hangouts with the creative forces behind your game. Schedule a private preview game-night at your local game store or favorite coffee shop. Including backers in the creative process reciprocates the positive energy they are showing toward your game!
4.Original Art! In the venn diagram of rewards, original art sits nestled between access and merchandise. Assuming your game features amazing art, offering a quick sketch, or a more detailed drawing can provide a low-cost object imbued with a personal connection between you and the backer.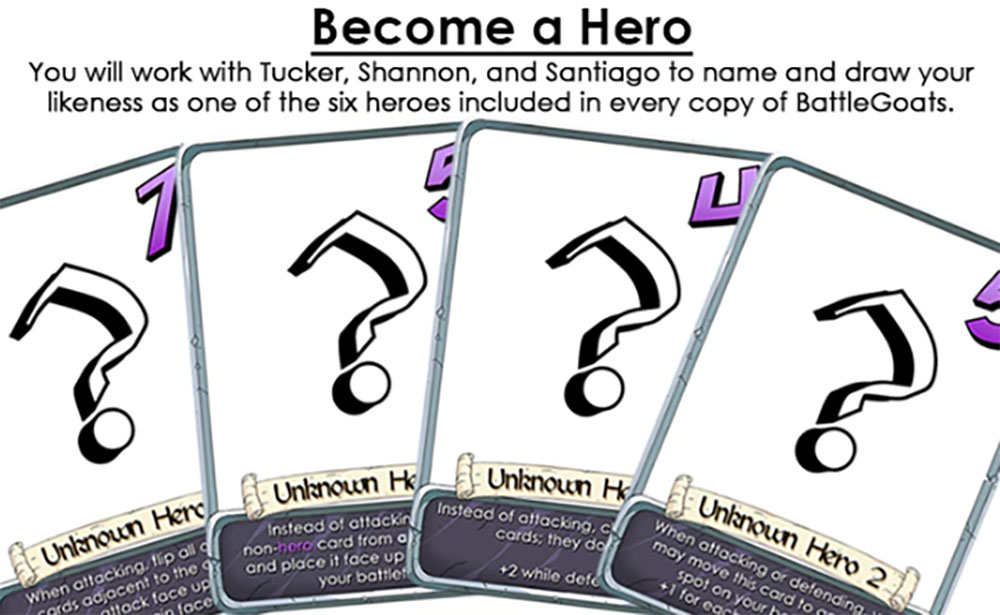 A popular reward is drawing a backers characteristics into a character in your game, Battle Goats had much success with this as thier $399 tier reward.
If you are the artist, you pay for your material and time. If you are not the artist, you will have to factor paying your artist a fair price for their additional work.
5.Carefully Considered Merchandise! This is the toughest type of reward to get right, but branded merchandise can be an effective reward. There are great benefits to making t-shirts, tote bags, or prints. They can create brand-loyalty among your supporters, and have the potential to expose your game to a wider public. But! These rewards are the most costly, and their
popularity can easily be overestimated.
How to Price Reward Tiers
It's very tempting to create reward tiers that seem like your backers are getting a lot for a small contribution, but reward tiers are designed to incentivize your backers to give you money to fund your game. Be unapologetic for covering the cost of your game and rewards!
Your tier price should cover all costs related to its rewards if possible, factoring in packaging, shipping and YOUR TIME! You will want to create reward tiers specific to international backers with higher costs to cover the expense of shipping overseas.
You should offer a healthy range of options for backers of different levels of enthusiasm and means. A good tier to start with is the $1 to $5 tier. You should also have a high-level tier, in the hundreds of dollars for enthusiastic supporters (thanks, Mom), especially if your funding goal is in the tens of thousands. Many backers will be looking for a tier that is just the game you are creating. Likewise, offer a tier for retail stores, such as five copies of the game at a wholesale discount.
If you put in the effort now, planning out thoroughly researched rewards in a reasonable number of tiers at appropriate prices, your Kickstarter campaign will treat you well. For more reward tips, we recommend checking out Art Of The Kickstarter's article, The Nine Habits Of Highly Effective Kickstarter Campaign Rewards.