Designing Your Kickstarter Page for Success
How do you effectively communicate to potential backers what your game is, and why they should help fund it? It's a delicate dance to provide information and enthusiasm, while also valuing visitors' time and attention span. Just like your game, you want your Kickstarter's page design to be cohesive, concise and captivating!
Your Project Image
Potential backers' first interaction with your Kickstarter campaign will be to your project image, which acts as a default header on your page, as well as the thumbnail on Kickstarter's projects page. This image should be emblematic of your game, look good as a large image, but clear when reduced to a thumbnail. The art from your game, or a high-quality photo of the game itself work well. If possible omit any text on your header image and follow Kickstarter's four rules of thumb for an eye catching header image.
Good Examples: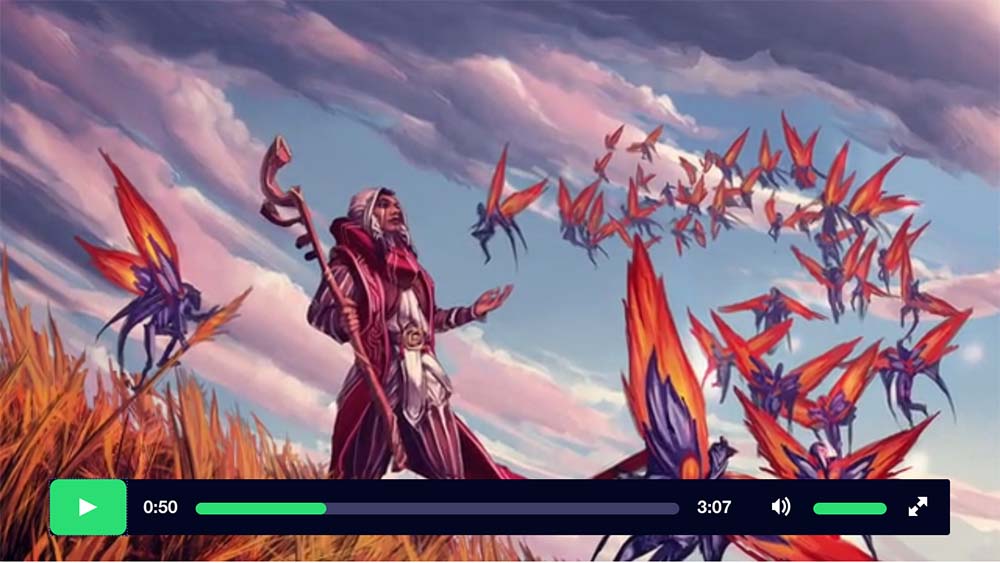 You Must Add a Video
Alright, so you don't have to add a video, but "projects that have a video succeed at a much higher rate (50% vs. 30%), and tend to raise more money." That's directly from the mouth of Kickstarter.
Don't worry, you don't need to make a high production video, there are many simple videography tips that can help you create a budget friendly video that looks like a can't miss cinematic experience.
Right, the tips . . .
1. Equipment. The camera on the back of your smartphone or iPad is capable of capturing footage for your video, but take it a step further and download a video enhancing app.
Don't hold your device while filming, invest or rent a tri-pod or stabilizing instrument to make sure your video is smooth. In some cases you can find ledges that you can safely rest your phone on.
Audio is often overlooked, but bad audio can ruin a good video. It's recommended to invest in an external recording device, however you're probably on Kickstarter because you have a tight budget. So if it's out of the question to purchase a device try to shoot your video indoors with as little ambient noise as possible and stay close to the audio source.
2. Lighting. Good light sources can enhance your video fourfold! Obviously a nice sunny day is great but if you're indoors use the three-point lighting method. You don't need to rent professional lights (although you can) the lamps you have around the house will work if you setup the method correctly.
3. Location. Based on your decisions with equipment and lighting your location choice might be limited, but choose your background wisely to send the right message. Your scene should match your product. For example, if you've created a slick revolutionary gadget then a simple white background with minimal distraction may better show off your device. If you're creating a miniatures board game then filming the video in your work space with your artwork and miniatures collection in the background can show off your passion.
4. Time. 1:30 – 2 mins is the optimal Kickstarter video length. If your project is more complex your video might warrant an extra minute, but remember you can always add video to the body of your campaign with more context, like a video dedicated to showing a game play demo.
5. You. Get your face in front of the camera, this is the easiest way to make an impression on the viewer and allow them to see who they're donating to. Introduce yourself, and include things like your story and project overview, the artwork, gameplay, explain where our money will go, and be you!
6. Editing. When editing using free programs like iMovie or Windows Movie Maker avoid using cheesy cuts (fades, dissolve, you know the ones) and instead stick with straight cuts. If your video has scenes that show photos of artwork you can make these more interesting by zooming in or out or panning the image.
Music is a nice touch to add to the background as long as it follows the mood and message of your project. Do not use any licensed songs. There are sites that have Creative Commons licensed music you can use in your video.
Click a thumbnail below to watch some of our personal favorite Kickstarter videos.
Boss Monster
This video gets right to the point telling us who will love this game and making it impossible for us nerds not to contribute.
Do some research and watch as many Kickstarter videos as possible. Note which ones you enjoy, why they're memorable and how they are able to make you say "take all my money!" It's equally as important to note which videos you don't like and avoid those mistakes.
Create a Sticky Header
The stickiness factor is a marketing term that – simply – means people will remember your product long after they've seen your page, it sticks with them. There are so many Kickstarter projects begging for attention and the only way to break through the clutter is to make your page sticky.
This begins with your header. One "sticky" concept is to have a simple and concrete message, your header is a great place for this. Write a clear value proposition that focuses on what makes your game unique. If you browse through Kickstarter table top games you'll notice most headers just have the title of their game and while that works in some cases (see below) this is an opportunity to stand out from the crowd by describing why your Sci-Fi Post Apocalyptic RPG game is the one that deserves funding and not the thousands of others.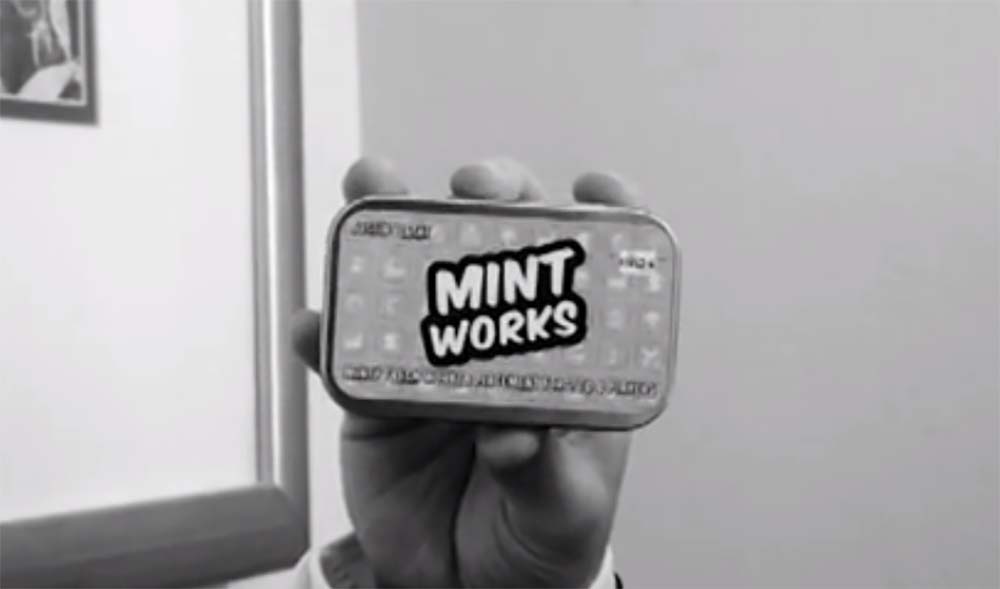 Here are a few titles that made us look twice and even click the thumbnail to learn more:
Pyramid Arcade- 90 Pyramids, 22 Games, Endless Fun!
Mint Works – The pocket-sized worker placement game
SANTORINI Learn it in 30 seconds, play it for life!
Machine of Death: The Game of Creative Assassination
Brugle Bros. – A Cooperative Heist Boardgame
Coup – bluff & deception in the world of The Resistance
Of course, games based on popular television shows or video games(Walking Dead, Dark Souls, Mega Man) can be wildly successful by just using their name. Other game have names so unique that they alone can make for sticky headers:
Bears vs Babies
Joking Hazard
Secret Hitler
Pretending to Grownup
Tell Your Story
The trick of your introductory paragraph on your Kickstarter page: don't be a salesman. This is the place you need to tell your story, having an unexpected or emotional/relatable story is another way to make your page "sticky", but first and for most always be genuine.
Explain your game, how it was inspired and why you think the reader would like it. Here's some advice from Kit Hickey of Ministry of Supply, during a Kickstarter interview.
"Spend a LOT of time thinking about what your story is. For example, we spoke to over 150 people about how our Apollo shirt would improve their life. This enabled us to tell our story in a way that showed this wasn't just a shirt: instead, it is something that really would make you feel more confident throughout your day, enable you to perform better and become a part of your daily life. Telling this story is the most important thing on the page."
Content
Follow up your introductory paragraphs with detailed information that will provide your potential backers with an understanding of your project, and confidence you will follow through.
Give a detailed description of your game and how to play, a learn to play video included with the description helps readers better conceptualize your game play. Give background on all the characters included in the game and if possible, include a downloadable rule booklet(it doesn't have to be the final product) so your reader can get a holistic understanding.
Third-party testimonials are useful in confirming your abilities as a game designer and project manager. Concise descriptions of rewards allow your backers to know what they can get for supporting your project. A budget, and an honest assessment of risks and challenges show you have put thought and hard work into developing both your game and your campaign.
You can show quality and reliability through how you write the text for your campaign as much as with what you write. Editing is an important step in crafting a compelling and convincing Kickstarter page design. Make time to review and revise your page's copy (reading what you've written out loud helps a lot), and once you're confident in its quality, ask a close friend or two to proofread and provide feedback.
Your backers should be able to turn to a friend and easily explain what they've just pledged to fund.
Photos
People get bored easily so break up your long text with images/illustrations or even gifs (if they relate to your game) helps you communicate your ideas to potential backers, and breaks up the monotony of your page. The longer a visitor stays on your page the more likely they are to contribute.
Include photos that compliment your text: all your games cards, dice, miniatures, components etc. Compare those images to your playtesting parts to show your evolution and time spent developing this game. Other images you could include are the game's artwork, backer rewards, yourself, playtesting groups, photos of you at conventions, and people playing your game in a relatable setting.
Keep in mind that images on Kickstarter automatically resize to fit the width of the "campaign" column. Tall images can easily fill your screen from top to bottom, which can feel just as overwhelming as a sprawling block of text. Keep your images wider than they are tall.
Headers
Add bold headlines so your viewers can skip to whatever part is most interesting to them, but make sure you always start with your game – that's the whole reason people are on your page! We like headers to sections that feel like they were custom-made for the campaign. It shows commitment to the project, and an attention to detail. Boss Monster (see video above) went an extra step and labeled their headers to match the mood of their page: The Extra Life, The Power-Up, The Hero, The Boss.
Finishing Touches
Treat the visual layout of your campaign with the same attention to detail as you did when writing and editing your copy. Read and reread your page's visual flow, and ask a friend to review it as well. Make sure your campaign is easy to navigate. A viewer should be able to scroll to any point in your campaign's page and know what subject you are covering at the time.
If you are successful in your design, you will have provided easy access to the information your potential backers are looking for. More importantly, you will have communicated your project's quality and credibility.
Still need more advice on your Kickstarter page design? Stomaier Games has successfully run several Kickstarter campaigns, and they have an extensive and detailed list of tips on the anatomy of a great Kickstarter project page.