Why Print With PrintNinja
6,727,118
– pieces printed as of 4/24/18 –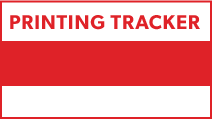 Since launching in 2009, PrintNinja has printed over 6 million books, comic books, children's books, magazines,
and catalogs for thousands of independent creators, publishers, and businesses.
In fact, we keep a running tally of the number of items we've printed, updated weekly, which you can see on the right.
So why have these thousands of creators and businesses decided to take advantage of PrintNinja's international offset printing services?
Why Offset Printing?
Offset printing (as opposed to digital printing or print-on-demand) is the highest quality printing available. Every comic book or children's book on the shelves of your local store was printed offset, because the saturated colors and authentic feel of offset printing can't be replicated by digital print-on-demand processes which use laser toner instead of ink. Also, of supreme importance for businesses and publishers alike, it has the lowest per-unit price of any printing method available.
The Drawbacks: Offset printing has higher setup costs than digital printing, and thus higher minimum order quantities.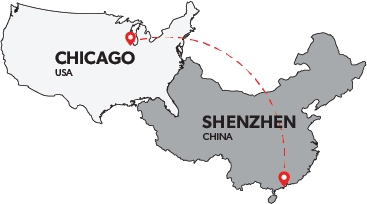 Why International?
One main reason: it is much more affordable. Remember those high setup costs and minimums associated with offset printing? By printing internationally, we can make full-quality offset runs cost-effective at run sizes as small as 250 copies, and for runs of 1000-10,000 copies the price difference is truly dramatic.
The Drawbacks: International commerce is much more complex than domestic commerce, and between the language barriers, importing / logistics / customs complexities, and lack of accountability for foreign companies, inexperienced print buyers can often find themselves in huge messes, spending more than they budgeted for and with late, incorrect, and poor quality products.
That's where we come in.
PrintNinja To The Rescue
PrintNinja was established to help creators and businesses take advantage of the low pricing available through international offset printing while eliminating all of the risks discussed above. Here's how we do it:
Our American Office
We eliminate the language barrier by having full-time customer service and pre-press departments run from our Chicago office. We're here to answer all of your questions, and to make sure everything about your order comes out exactly the way you intend it to. We also help you make sure your files are set up exactly right to prevent any surprises.
Our Chinese Office
We eliminate the international logistics and accountability problems by having full-time printing and logistics departments run from our Shenzhen office. Our team in China is at the printing factory regularly, doing press checks and quality control to make sure that every item we print meets our incredibly high standards.
Our Logistics Experience
We have the established trade channels to get books from the factory right to our customers' doors with as little hassle as humanly possible. We even offer freight forwarding, air shipping, split shipping, and guaranteed delivery dates for expedited orders. We take care of all customs and importing paperwork and processes for customers in the USA and Canada, and for customers in other countries we help guide you through the import process step by step.
Our Size
This is the secret sauce that makes it all work: We do a LOT of printing.
This means we have the experience – We've seen it all, we know the numerous pitfalls and how to avoid them.
This means we can get you ridiculously low shipping prices – We have containers going from China to the US every week, keeping shipping costs low even for small orders.
Most importantly, this means that we have leverage – With PrintNinja, someone doing their first run of 500 comic books has the same leverage as a huge publishing company. If something is printed incorrectly, we catch it before it even leaves the factory and we force a reprint.